Use the Review module to display comments or reviews from customers. This will help build credibility and trust with new visitors.
You can add a Review module by selecting Review under the category Products and services in the Add module overlay. Products and services modules help you add product-related information to your website in a structured way and provide visitors a convenient overview of what you're offering.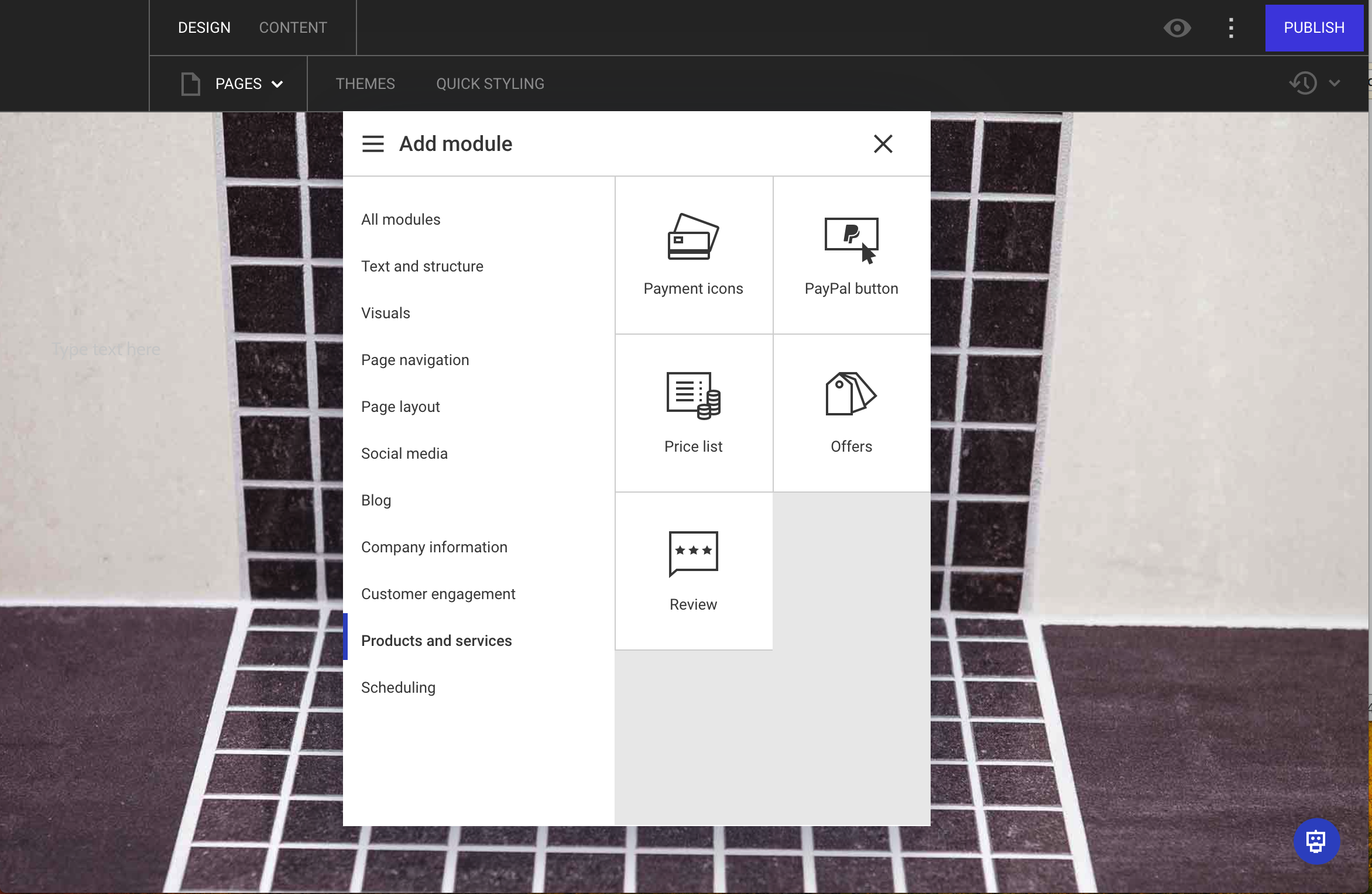 Use Global Data on your modules
It's highly recommended that you feed your business information from Global Data into this module as it ensures that your company information is consistently applied throughout your website. Updating your information centrally in Global Data means you don't have to go through your entire website each time you change a piece of information such as a price list - you only have to update the information once. Read more about Global Data here.

Hover the module and click on Content or Design on the dropdown to edit your Review module.
Content
You have two options when adding content to your Review module. You can either display a review you have previously created in Global Data by enabling Use Global Data source, or manually add a review directly on the module. When using a review from Global Data, select the specific review you want to display from the dropdown menu. You can only include one review in a module at a time.
When manually adding a review on the module, you can include the following information:
Review title: include a short headline or statement from your reviewer.
Review text: add the review text here.
Rating: select the amount of stars that the reviewer has awarded you, ranging from 1-5 where 1 is the lowest and 5 the highest.




Reviewer: include the name of the reviewer.
Date of submission: add the date of creation of the review.
Design
In Design, you can add a background, border, spacing, and animation to your Review module.
Settings
You have the option to choose whether you want to show rating (stars) and review text on your module. The two options are by default selected - to remove one or both options, tick the checkbox for the option you want removed.