Use the PayPal button module to include a button on your website that's connected directly to your PayPal account. This enables you to direct visitors to a PayPal payment page from anywhere on your website. You can add a PayPal button module by selecting PayPal button under the category Products and services in the Add module overlay. Products and services modules help you add product-related information to your website in a structured way and provide visitors a convenient overview of what you're offering.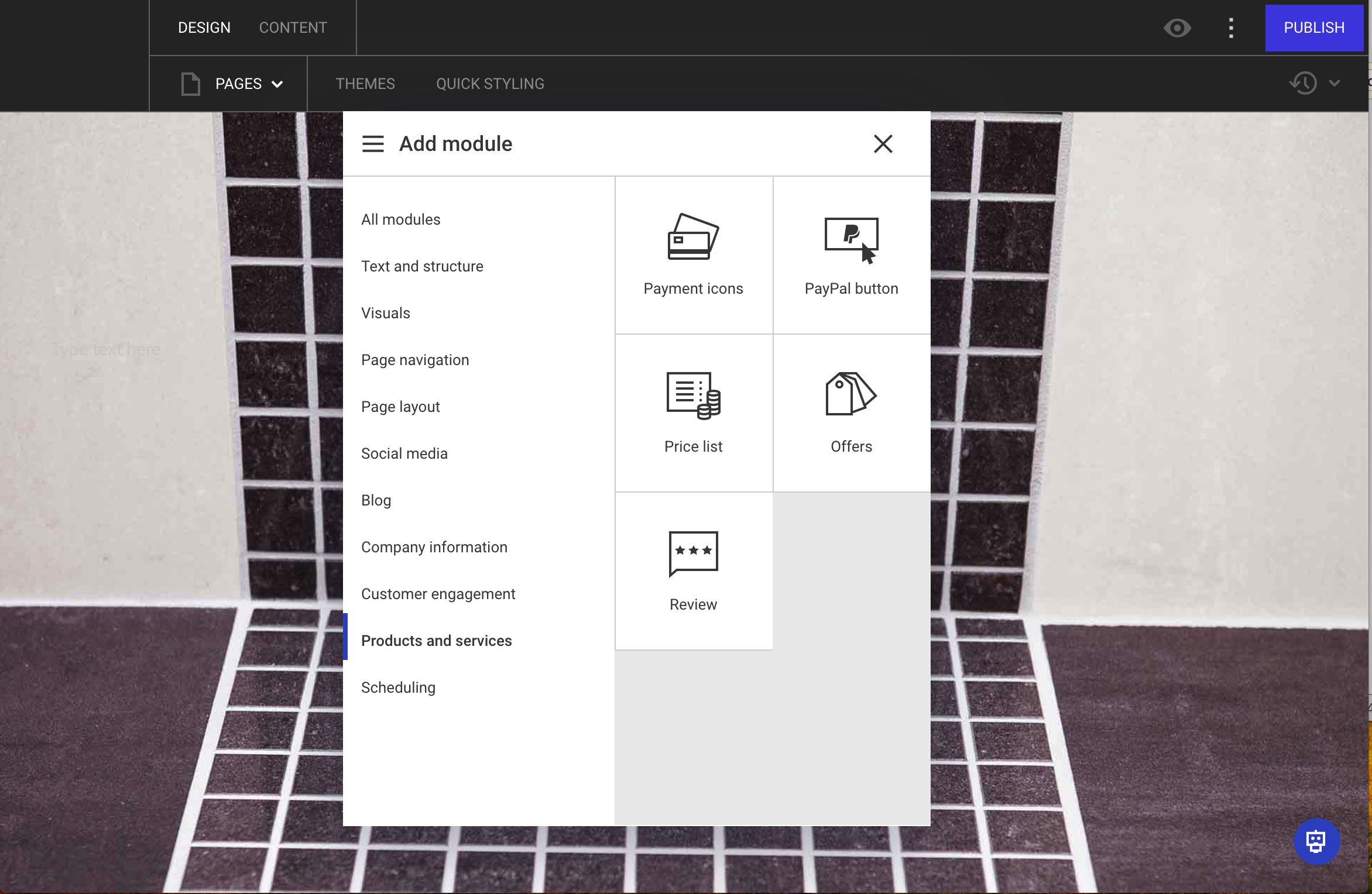 Use Global Data on your modules
It's highly recommended that you feed your business information from Global Data into this module as it ensures that your company information is consistently applied throughout your website. Updating your information centrally in Global Data means you don't have to go through your entire website each time you change a piece of information such as a price list - you only have to update the information once. Read more about Global Data here.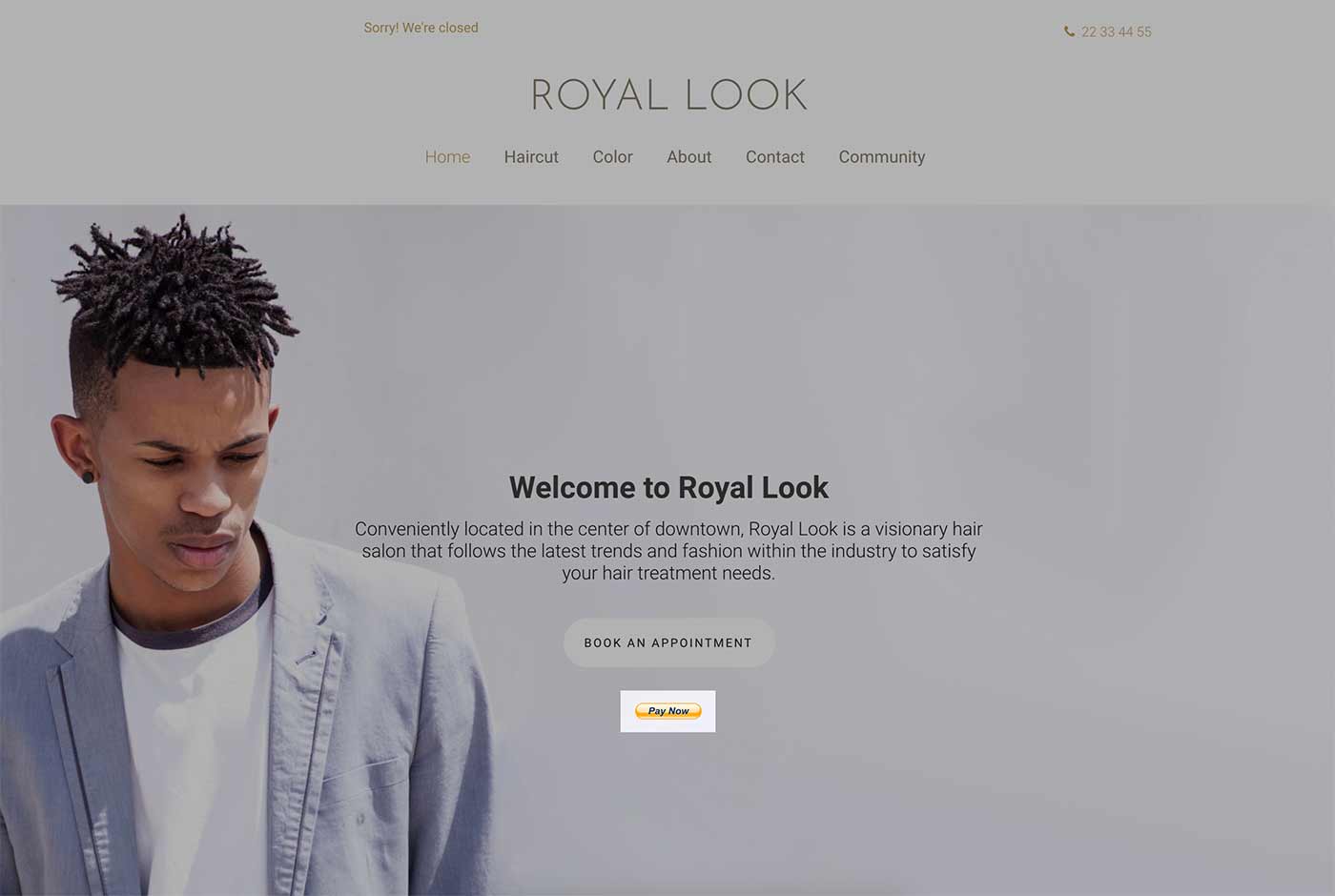 Hover the module and click on Content or Design on the dropdown to edit your PayPal button module.
Content
Connect your PayPal account to the module by including either your PayPal email or merchant ID in the field PayPal email address or Merchant ID. You have the option to include a name/title in Product/donation name which will appear on the order summary page on PayPal.
The PayPal button contains the following three presets which will also determine the text that appears on the button:
Select which currency you want the price to be displayed in from the currencydropdown menu and then input the desired payment and shipment amounts you want to charge.
What are payment amount and shipping amount?
Payment amount is the amount you charge for the product or service you are selling. This amount will figure as the product/service price on PayPal. If you also charge for shipping on top of the product/service price, input the shipping price in the Shipping amount field. If you don't charge for shipping, leave the field blank.
Design
In the Design section, tick Enable large button if you want your PayPal button enlarged.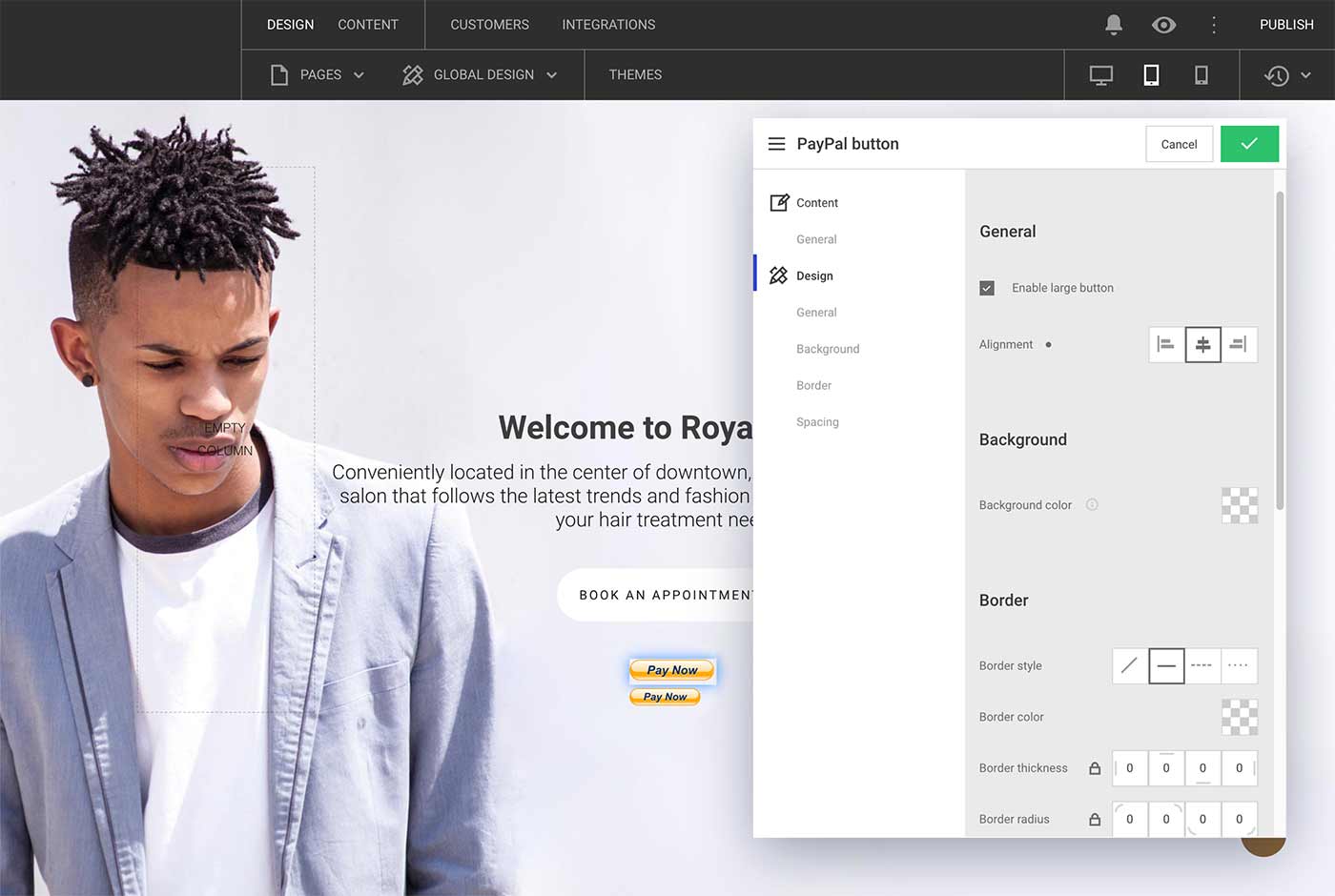 Additionally, you can set whether you want your PayPal button to be left, right or center-aligned.