The Open now module is a great way of providing your visitors "real-time" information about whether your business is open or not at the time they're browsing your website. You can add an Open now module by selecting Open now under the category Company information in the Add module overlay.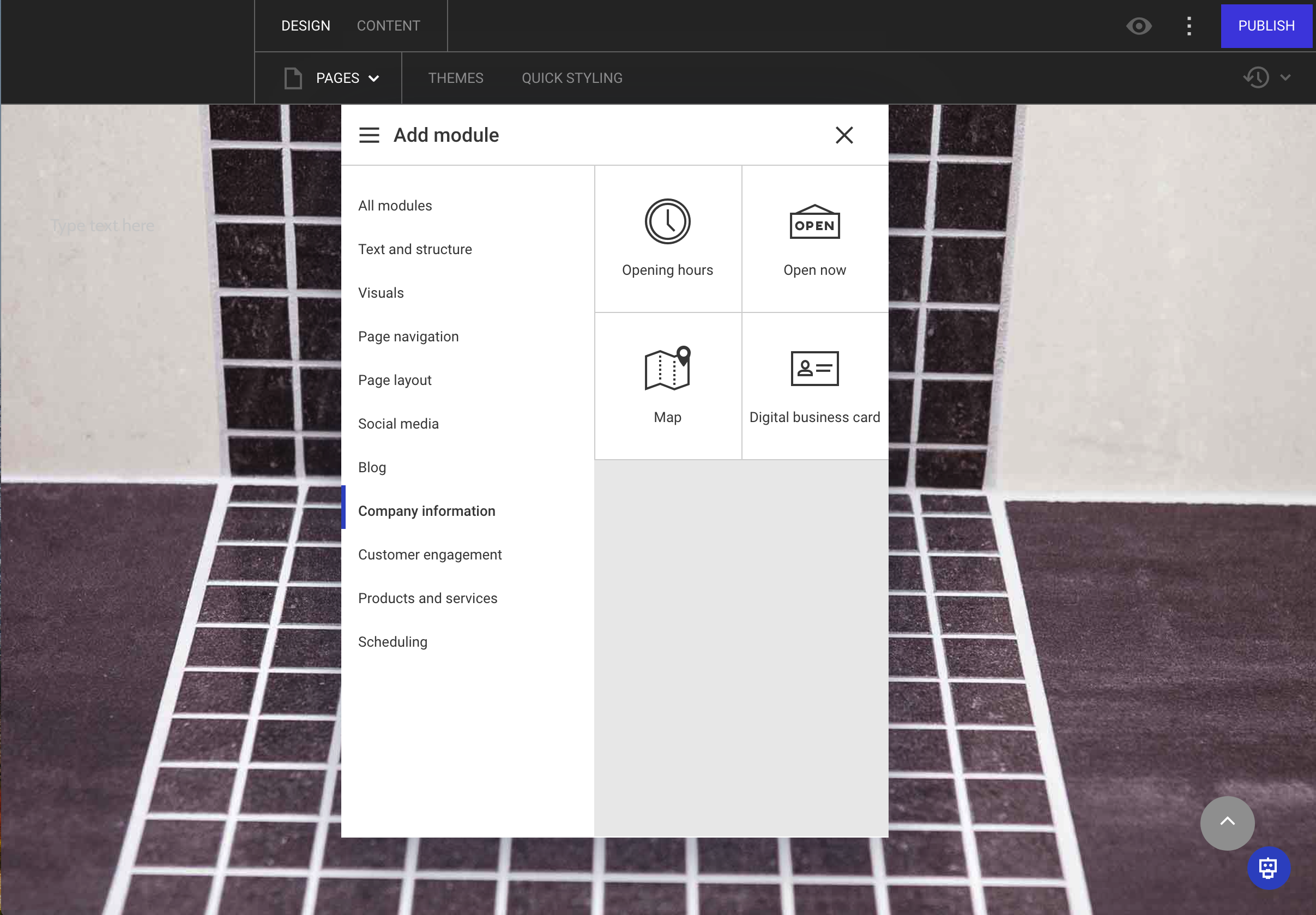 The behavior of the Open now module is based on your opening hours and time zone set in Global Data. It is therefore important that you keep your information up to date in Global Data. Hover the module and click on Content or Design on the dropdown to edit it.

Content
In Content you have the option to customize the messages that will show when your business is open and closed. If you don't input anything, the module will show the following default texts:
Text when open: We're open!
Text when closed: Sorry! We're closed.
Adding Global Data tags
You can integrate your Global Data on the Open now module, for example if you want to add contact information to your open/closed message: "We're closed, but call us at [phone] if you're in the area". In this example, the Editor will automatically populate the field with the phone number you have entered in Global Data.

You have the option to link your open/closed text to an internal page, an external page, an email or a file. When you've linked your text, you can define whether the link should open in a new tab and you can set a "nofollow" property on the specific link.
Open link in new tab: external links are by default always set to open in a new tab.
Set "nofollow" property: when this setting is enabled, search engines will disregard the hyperlink and it will therefore not affect the target's search ranking.