Use the HTML module if the feature or functionality you want on your website isn't natively supported by the Editor through existing modules. This module gives you the opportunity to add custom content and widgets on your page by pasting an HTML snippet. You can add a HTML module by selecting Html under the category Page layout in the Add module overlay.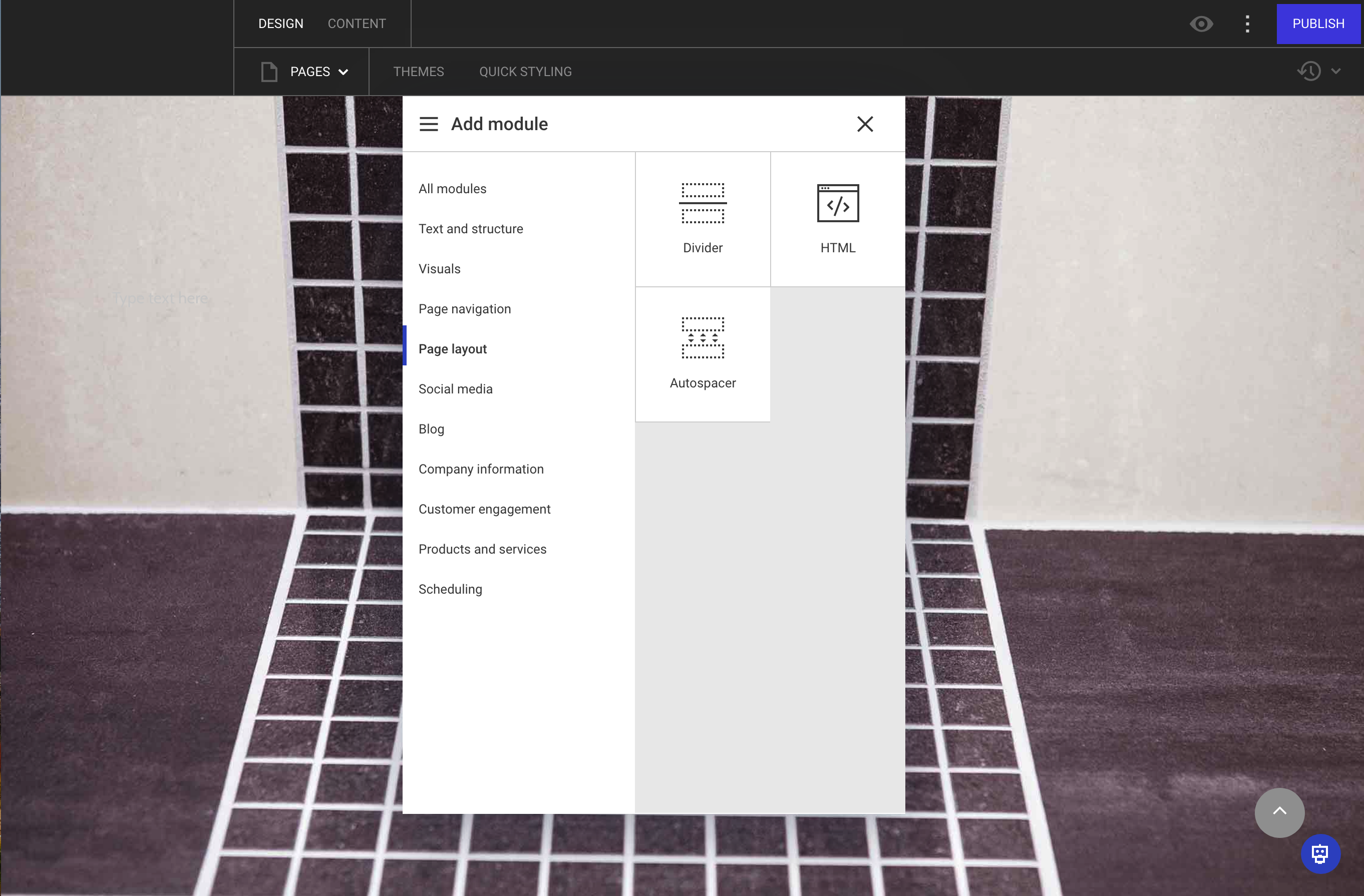 Hover the module and click on Content or Design on the dropdown to edit your HTML module.
Example of how to use the HTML Module
The Editor's native Video module doesn't support files from the video hosting provider Wistia. If you want to add a Wistia-hosted video on your website, you can include it by using the HTML module. In order to do so, you'll need the video's embed code and paste it into the HTML module. Once you've published your website, the video will be displayed.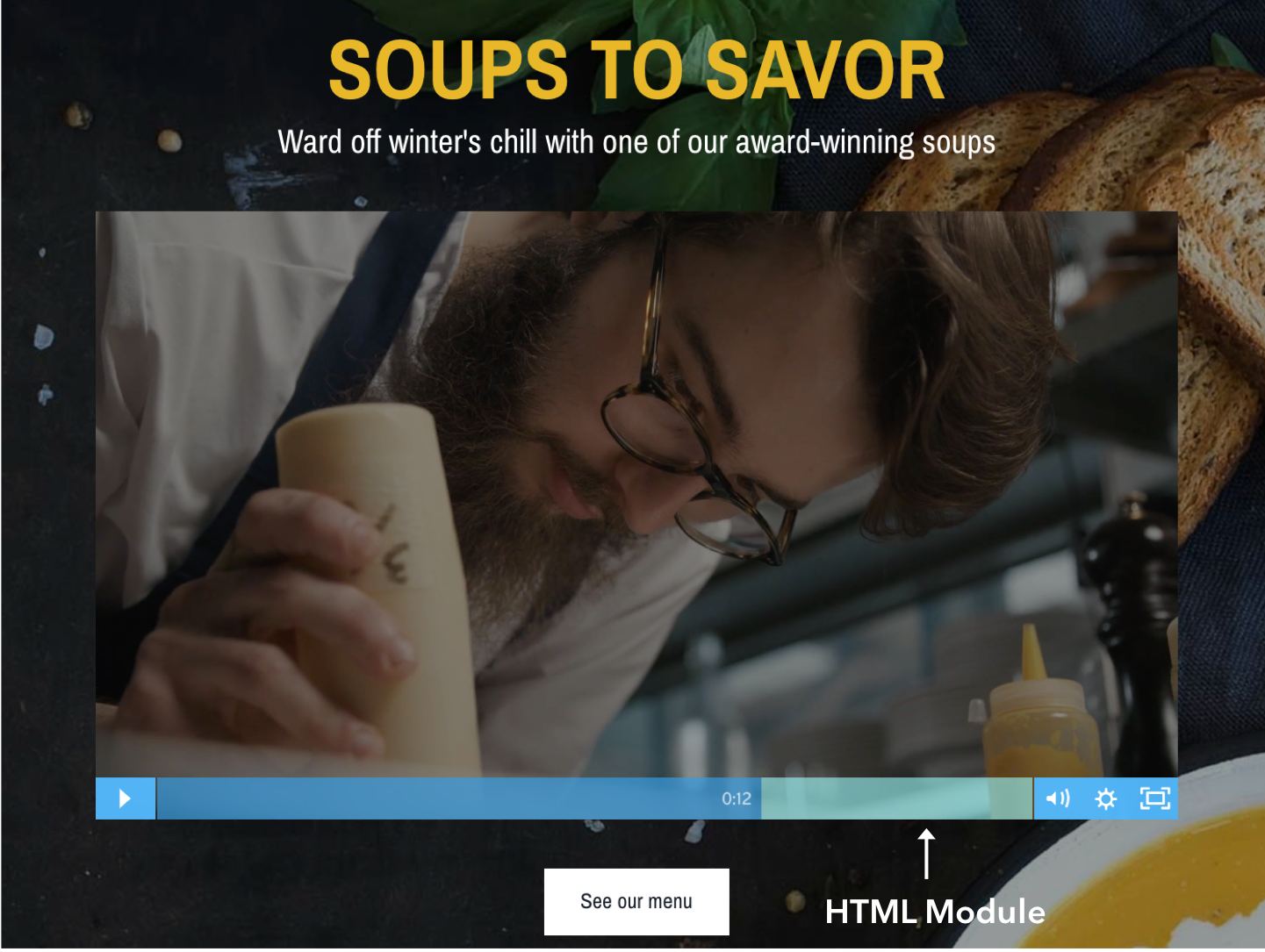 Content
Paste your HTML snippet in the Content tab. The left column within the embed field shows the number of lines of code included whereas the right part is where you paste and view your actual HTML code.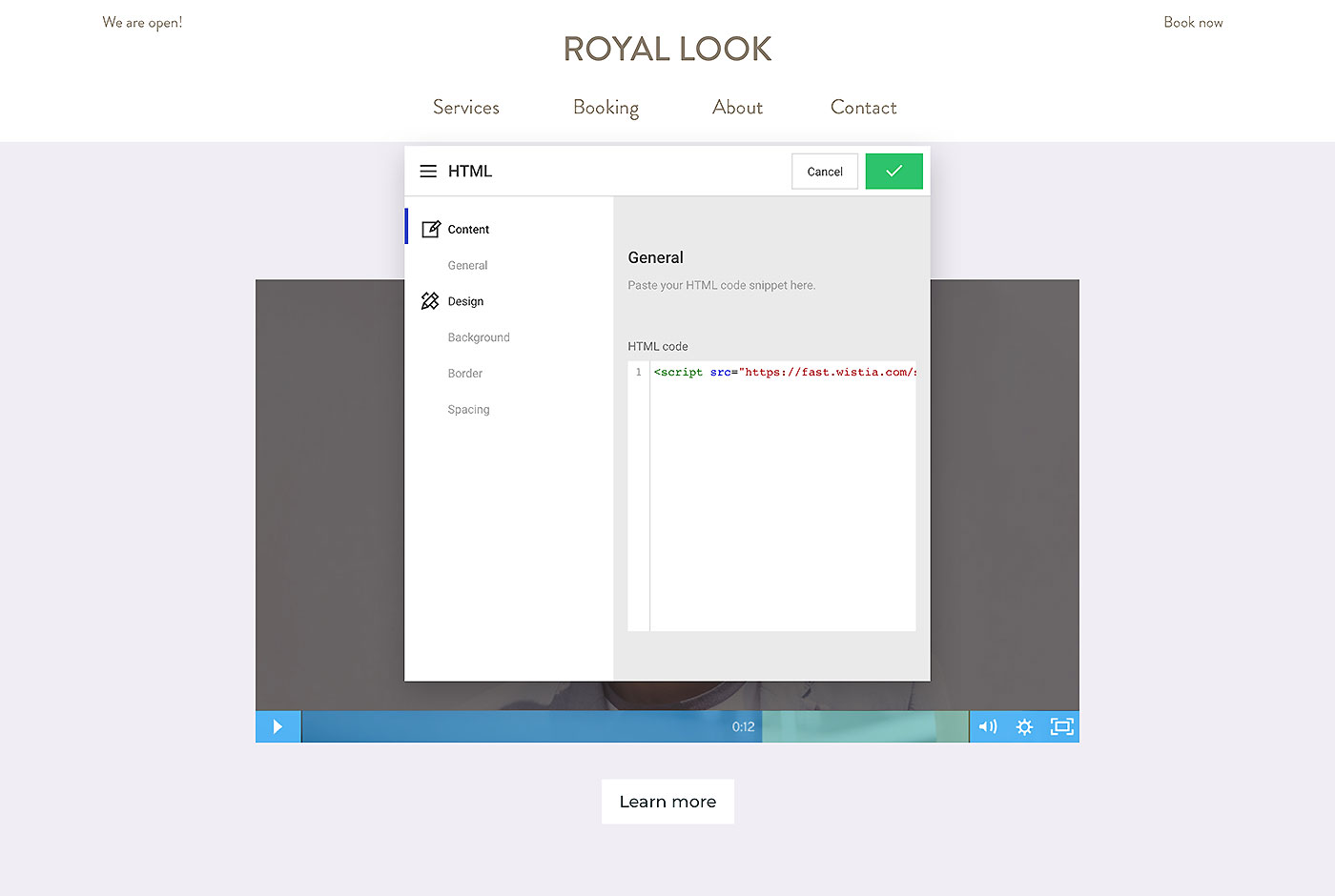 Design
The Design section is where you change the background, border and spacing on your HTML module.