Use the Breadcrumb module to make it easier for visitors to navigate back and get an overview of where they are on your website. You can add a Breadcrumb module by selecting Breadcrumb under the category Page navigation in the Add module overlay.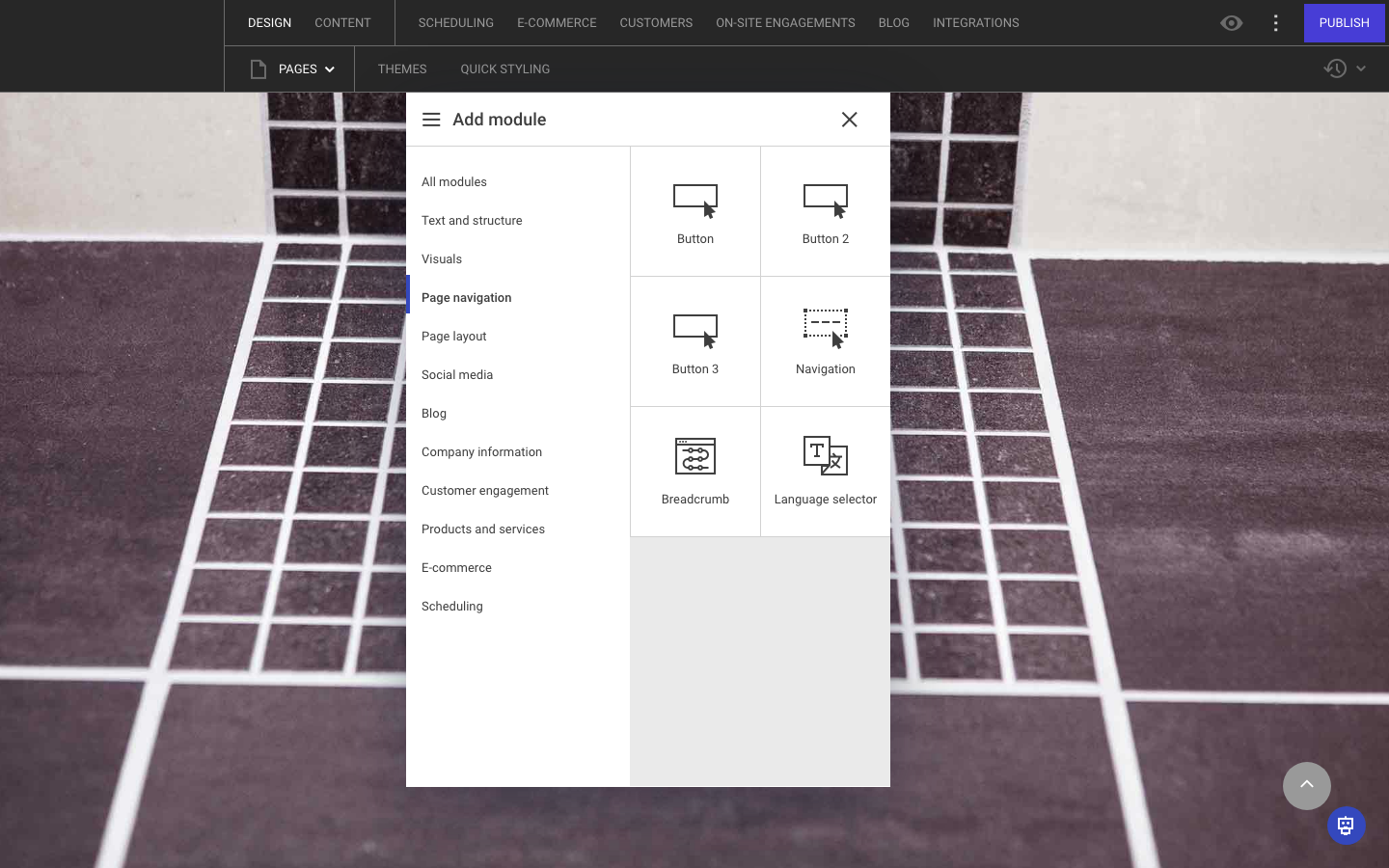 Please note that the breadcrumb doesn't show on E-commerce product pages.
Hover the module and click on Content or Design on the dropdown to edit your Breadcrumb module.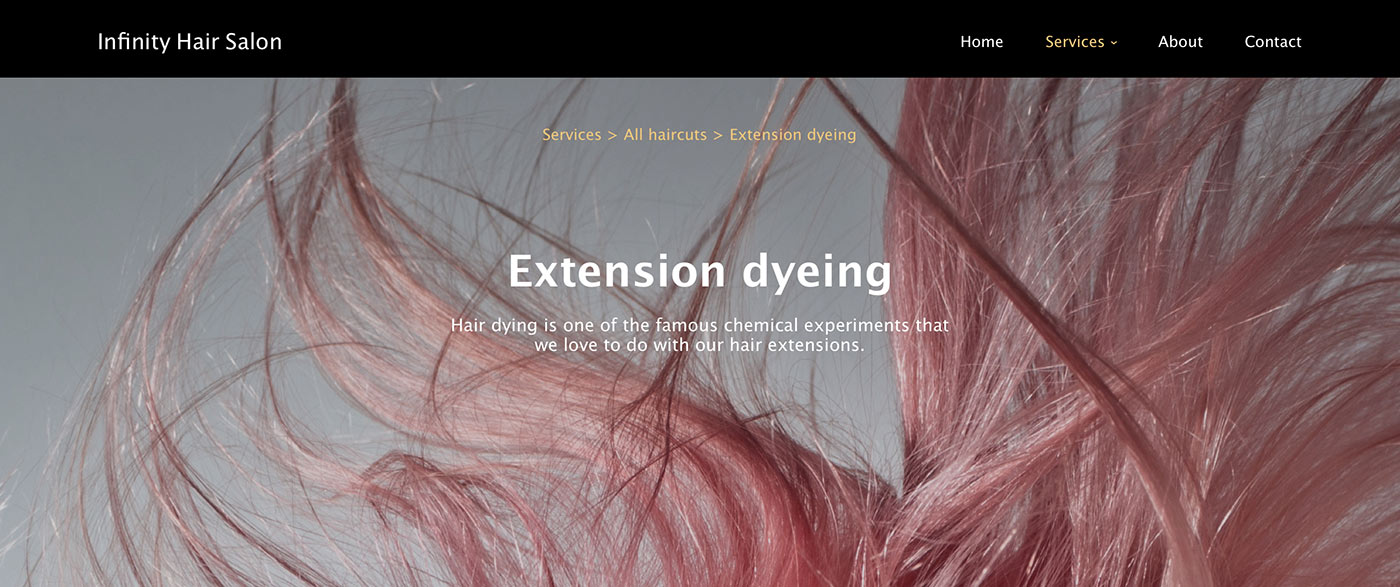 This is a header and footer-only module
The Breadcrumb module can only be inserted in the header or footer of your website and you will therefore not be able to select it from the Add module menu anywhere else on your website.
Content
Select an icon for visually separating your the pages in your breadcrumb - you have six different styles to choose from.
Tick the option Hide breadcrumb if only one page if you want to hide your breadcrumb module when your visitor is on a top level page, e.g. Home, About, Contact, etc. The breadcrumb will only start appearing when a visitor is on a second-level page, for example About > How to get here.