The List module provides a great way of presenting content on your website, such as the services you provide or products you have on offer. You can add a List module by selecting List under the category Text and structure in the Add module overlay.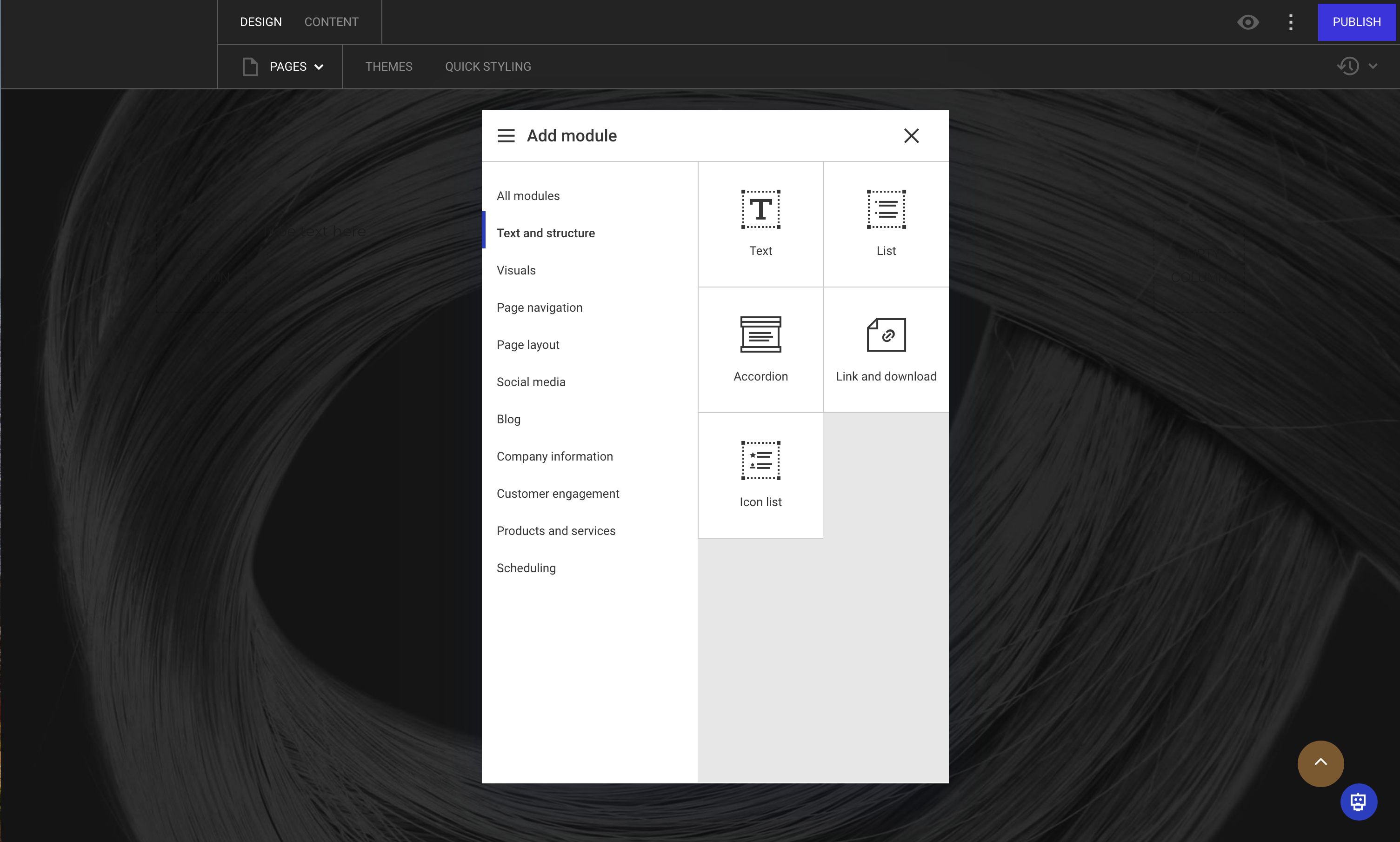 Hover the module and click on Content, Design or Settings in the dropdown menu to edit your list.
Content
In the Content section you have the option to choose between using existing lists from Global Data or adding new content directly to the module.
Fetch Global Data content by toggling Use Global Data source. If you have more than one list in Global Data, select the relevant list from the Source dropdown menu.
If you don't use Global Data you can add list items manually by clicking the Add Element button. You can add the following information to each item:
Text: add the title/heading of the list item here.
Subtext: add a short description of the item.
Icon: select an icon here if you want to have different icons for each item on your list.

If you want the same icon for all items on your list, select a general icon from the icon area below the Add Element button. If you've already selected icons individually on one or more of the list items, these will overwrite the icon you select as a general icon.
Rearrange your list items
Change the order of your items by dragging on the six vertical dots on the left side of each item and moving them to the slot of your choice.
Design
The Design section is where you change the background, border, spacing and animation of your List module.
Settings
Here you can change number of columns and the margin between columns.
Number of columns: divide your list items into a maximum of 4 columns.
Margin between list items: add up to 10 pixels of spacing above and below each of your list items.