Any email campaign that you have saved or sent out will show on your Campaigns overview.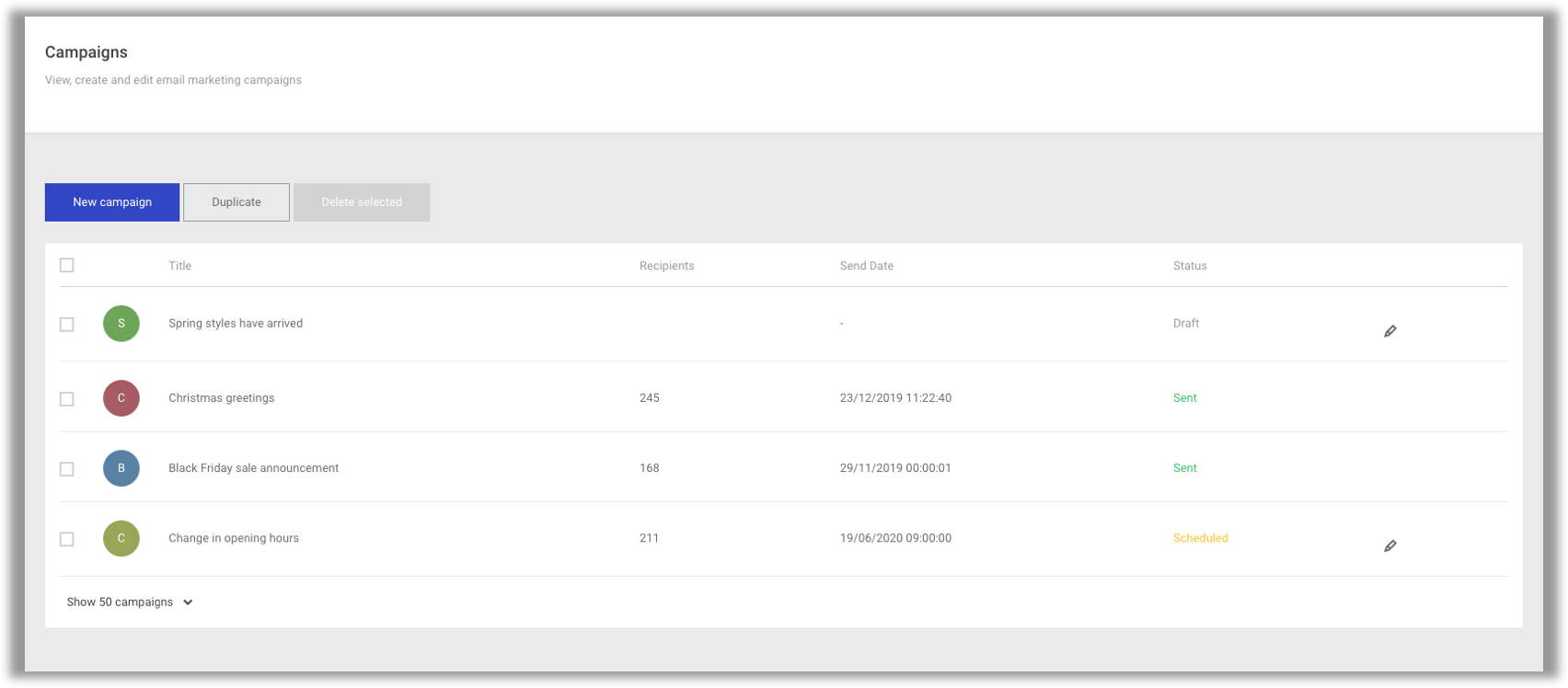 Campaign statuses
A campaign can have one of three statuses:
Draft: any campaign that hasn't been sent out yet or isn't scheduled for sendout appears in Draft status. Edit the campaign by clicking the pencil icon.
Scheduled: once a campaign has been scheduled for sendout, you can still edit it by clicking the pencil icon. Editing a scheduled campaign will pause the planned sendout and return the campaign to Draft status. You will need to schedule a new sendout date once you're done editing the campaign.
Sent: campaigns with this status have already been sent out and cannot be edited any longer.
Duplicate a campaign
You can duplicate one of your existing campaigns by ticking it and clicking the Duplicate button. A duplicate of an existing campaign will have status Draft when it's created.
Delete campaigns
You can delete one or more of your existing campaigns by ticking them and clicking the Delete selected button.