Once you've created your products, you can make them available for your customers to purchase. In order to do that, E-commerce lets you feature your products with the help of the Product catalog module.
How to add
You can add a Product catalog module by clicking on the Add module option, and selecting Product catalog under the category E-commerce in the Add module overlay.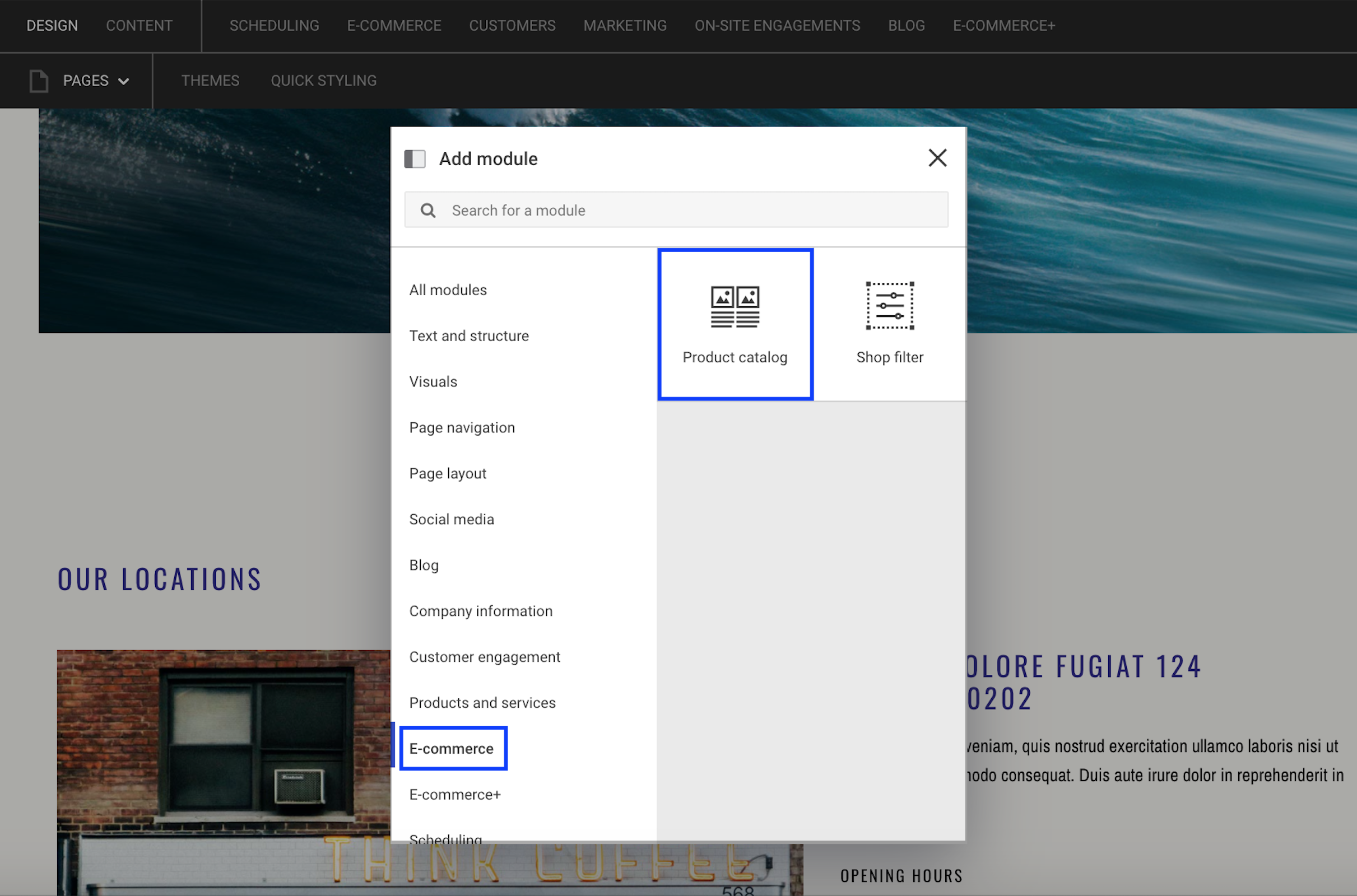 The Product catalog module displays all or some of your products, and enables customers to click on them in order to open the product page. It can be inserted anywhere on your website and you can add as many Product catalog modules as you wish.
By default, the module displays all your products. If you wish to only display products with certain tags, select these tag(s) in the field Product tags. The product tag(s) you wish to categorize your products with, are the ones you've attributed to them while creating them. You can always edit or add more tags to your products in order to categorize your product catalog even more, and enable your customers to easily navigate through your product selection.
Design
The Editor will automatically generate a catalog of all your products using default design settings. However, if you wish to customize the appearance of your catalog, you can do so in the Design section. This section lets you change the background, border and spacing of your Product catalog module. You can also set the maximum number of products displayed in the catalog, arrange the animations and set the number of columns shown.
After you've set up and designed your product catalog, your customers will be able to see your products, put them in a shopping cart, and place their orders.